Last week's challenge at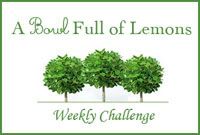 was
PURGE WEEK
I have been happily purging for weeks now :)
Purging, in this context, means to get rid of things you do not need. It is closely related to decluttering in that you not only reduce the clutter -- you get rid of it!!
Toni has asked us to take a picture of the purge and link up.
Here is the picture...
This is only half of it. 3-5 bags went to the DAV Thrift store previously. Much also went into the trash or recycling. I am sure there will be more going as well.
I also have a bag full of stuff I will be taking to a scrapbook crop in 2 weeks to put at the swap table.
I am also participating in this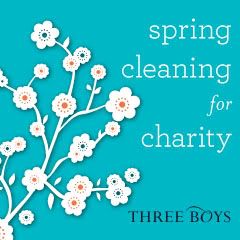 Click on it for more details, but basically between April 25th and May 9th
Three Boys
will be hosting a link party for Spring Cleaning projects and she has also asked us to comment on how many bags or items (or both) we were able to donate to charity. If you would like to join, grab the button and start keeping track of how much you are donating :)
As of right now, I am taking a break from donating and anything I find to purge will be sold at the post wide garage sale in May. I have a patio set I want to sell and so i figured I could offer a few other things as well. I am hoping my young friend will be willing to help me seel again so I can go with his parents to look for stuff!! LOL
I am linking
HERE